September 6, 2019
|
|
0 Comment
Tom Lehmann Talks at Gen Con 2019: Dice Realms, New Frontiers: Starry Rift, and Res Arcana: Lux et Tenebrae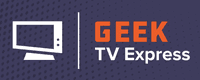 After many delays due to me focusing solely on SPIEL '19 and little else, (almost) all of the game overview videos that BoardGameGeek recorded at Gen Con 2019 are now live on our BGG Express YouTube channel, specifically in a Gen Con 2019 playlist that's 174 titles long! (I say "almost" all of the videos because we still need to publish those that feature RPG titles.)
During our Gen Con and SPIEL livestreams, we typically don't feature prototypes so that we can highlight as many new releases as possible, but sometimes we make exceptions — such as when designer Tom Lehmann makes one of his rare trips to Gen Con and offers to provide an early look at three titles that we know the BGG audience wants to see.
The largest of these designs is Dice Realms, a huge standalone game from Rio Grande Games that features modifiable dice along the lines of RGG's Rattlebones and Roll for the Galaxy: Rivalry. From what I've heard, this game will be the largest item ever released by Rio Grande, with multiple insert trays to make the game playable with almost no set-up. Here's an overview: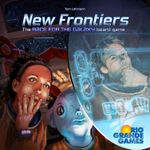 Lehmann also gave previews of expansions for two existing games, with one of those expansions being New Frontiers: Starry Rift. The current plan is for this expansion to be packaged without a box since the components are all cardboard and the items can fit within the New Frontiers box.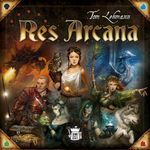 The other expansion that Lehmann featured was Res Arcana: Lux et Tenebrae, a 2020 release from Sand Castle Games that will allow for games with up to five players, while also adding other material to the base game.

Read more: boardgamegeek.com

Tags: almost, dice, game, games, grande, largest, lehmann, realms